Project Engineer - WK Dickson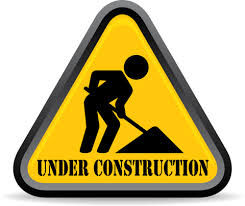 Project Contractor - Walker & Whiteside

CHECK FOR NOTAMs!
Airfield Lighted Signage Project
General Description of the Project: This project consists of the installation of Lighted Airfield (locational and directional) and Runway Distance Remaining Signage, as well as select improvements to the Airfield electrical system. Also included in this project will be the removal of the existing holding position and runway designation markings and reinstallation of those markings in the correct location.
Work on the airfield by the Contractor will include trenching, excavation and construction of concrete sign foundations, directional boring under pavement, placement of the lighted sign units, and upgrades to the airport electrical vault.  No pavement cuts are planned.
There will be some closures of portions of Taxiway 'A' which will require back taxiing.  These will be announced through posted notices and Notices to Airmen (NOTAMs).  Closed pavement portions will be marked with lighted, low-profile barricades.
Work within the Runway Safety Area (RSA) will be done at night and require nighttime closures of Runway 13 – 31.
Work in not currently planned for the weekends and no portions of the Taxiway or Runway should be closed over a weekend.
The six-phased project is scheduled to last 100 Calendar Days (WX dependent)

(All times local)
Week 12 Activity (23 – 27 July 2018):
There will be no Taxiway closures during this work period. 
All airfield work (primarily pulling wire through conduits and installing Distance Remaining signs) will take place on the Southwest side of the Runway 13 – 31 Safety Area, within the infield islands, or near the windcone / segmented circle.
Some work will take place in the vicinity of the electrical vault between Corporate Hangars Y4 and Y5.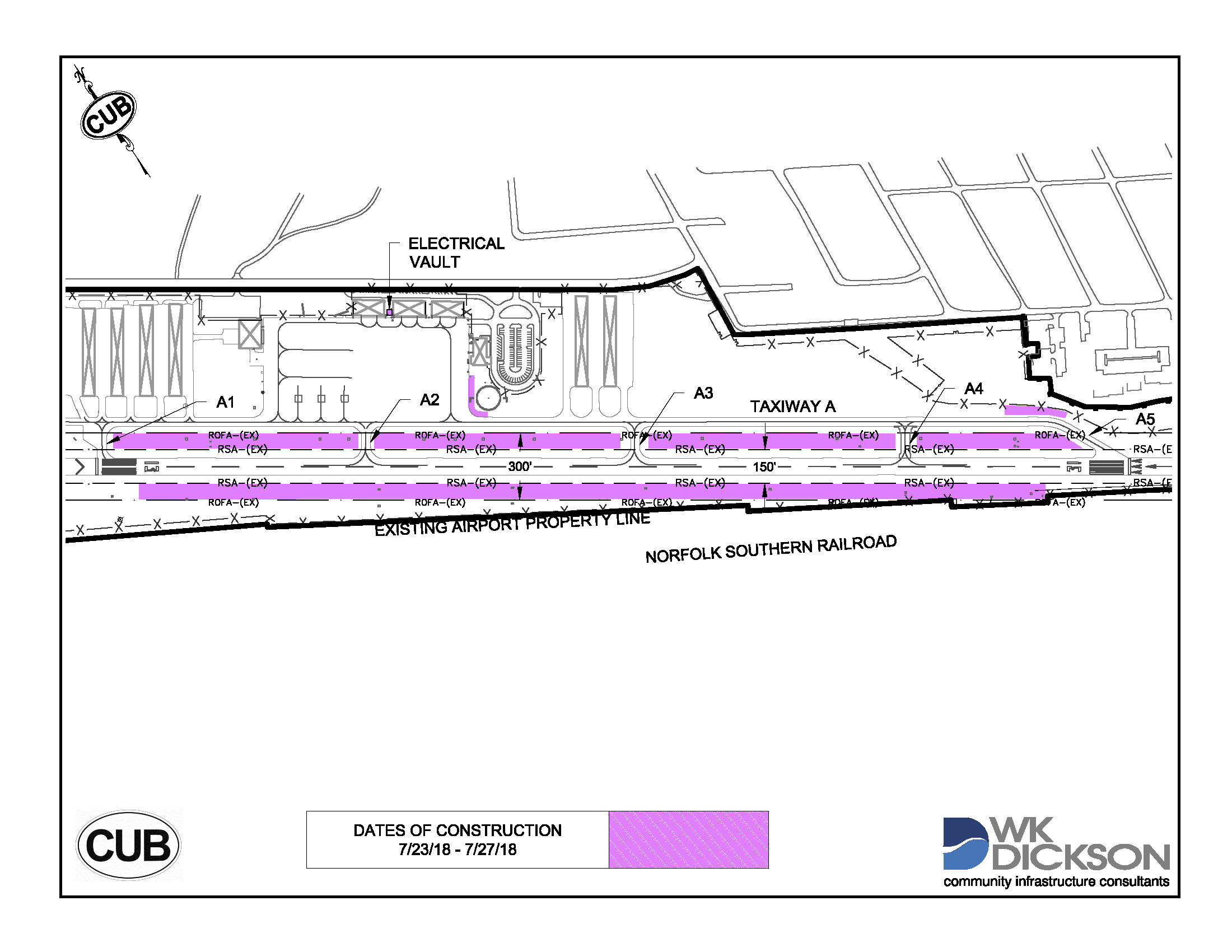 CHECK FOR NOTAMs!