South Carolina Aviation Hall of Fame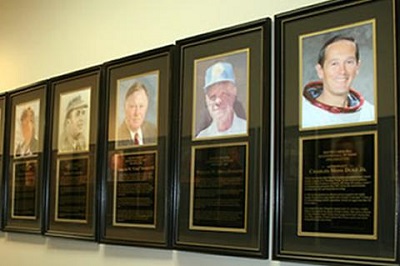 The South Carolina Aviation Hall of Fame is open to the public during all hours of terminal building operation (6:00 a.m. - 10:00 p.m. / 7 days a week / 365 days a year).
It was established in 1991 and is in the charge of the South Carolina Aviation Association (SCAA).
It honors civilian and military leaders in the aviation industry who are originally from or moved to South Carolina. In more than 24 years, 72 aviation leaders have been recognized and honored as inductees.
To nominate an individual, please review current criteria and forms available here.