South Carolina Breakfast Club meeting at Dixie Aviation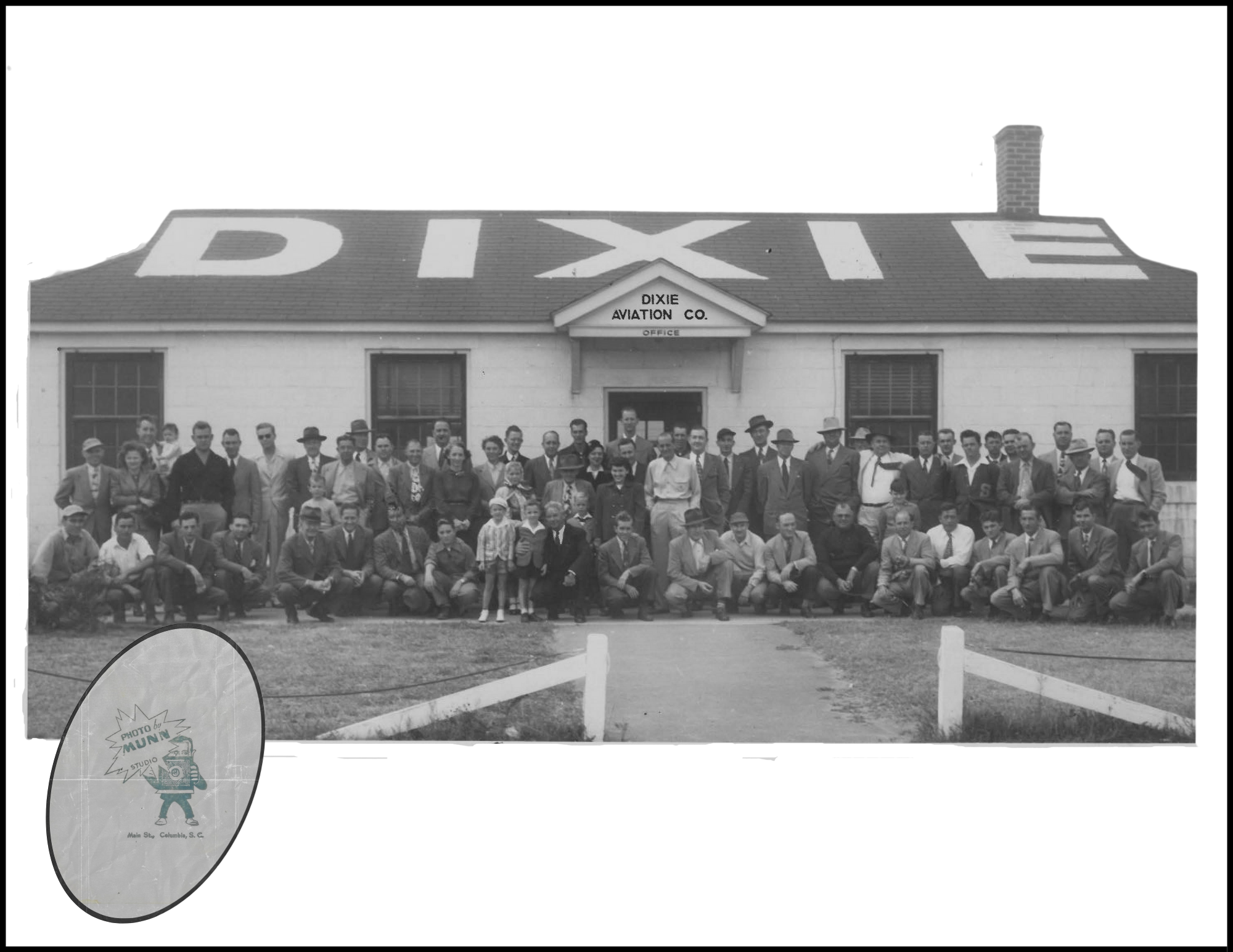 The South Carolina Breakfast Club is an informal group of airmen, pilots, and aviation enthusiasts who gather at airports throughout The Palmetto State every few weeks to enjoy fellowship, a hearty breakfast, and tales of aeronautical derring-do (South Carolina Breakfast Club).
The Breakfast Club's history is long and storied as evidenced by this image, which probably dates from the late 1940s.  This picture, which was kindly provided by Ms Louanne Currence from Rock Hill, South Carolina, reflects the days when Dixie Aviation was an FBO operating at Municipal Airport Owens Field.  On the reverse of this undated photo is a stamped logo from Munn Studio.  This photography studio existed on Main Street in Columbia, South Carolina from 1947-1950, after which time it became Munn and Teal Studio.  One would guess that there were probably several returning World War II Veterans in the group.  Their military service may have provided them with their initial exposure to aviation (and maybe even their flight training).